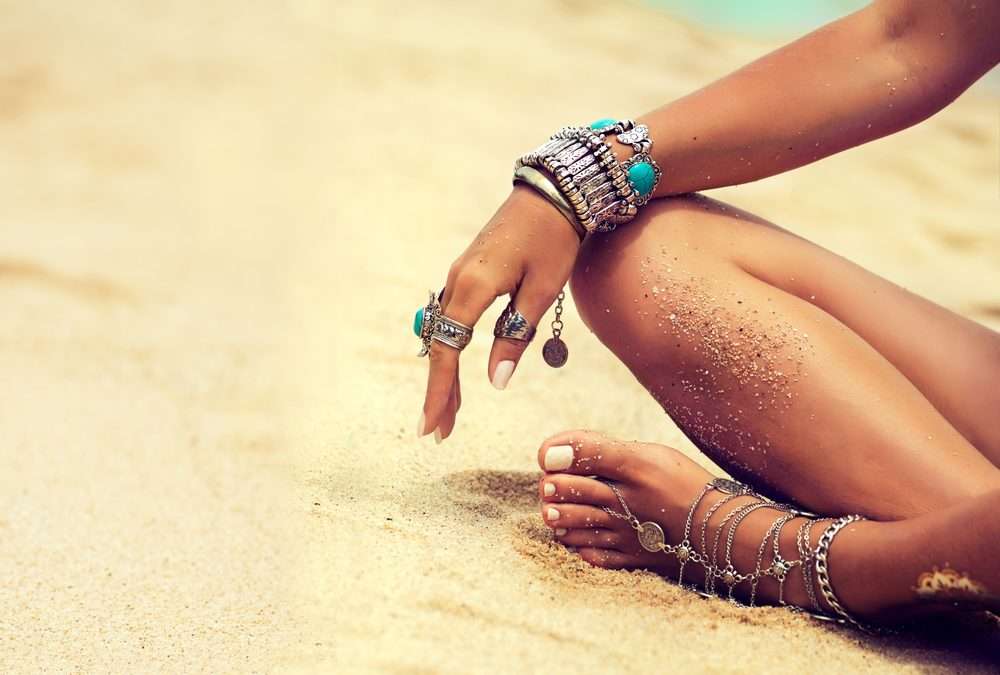 We are just about ready to embark on a brand new month. And it's a special one! June brings us the official start of summer. And for most people all throughout North America, it's the most exciting time of year. Especially for areas of the continent where summer is widely known for being an end to the cold and dreary months of winter, the season works wonders for getting people to go outside.
This is an important thing to keep in mind for your jewelry business. The more consumers who leave their homes, the more opportunities you have to welcome them into your store. Although there's no time of year when it's a good idea to stop promoting your brand, the summertime provides an excellent opportunity for you to launch a brand new campaign.
Go where the people are.
Although the summer is bound to bring people out of their homes more often, it doesn't necessarily mean that they'll all be flocking to your store. Naturally, lovers of the year's hottest season will be attending a variety of festivals, outdoor concerts, theme parks, picnics, barbeques and sporting events. It would be wise to plan on being at these events yourself, representing your brand!
"With summer comes a variety of seasonal marketing opportunities at popular summer activities such as pop-up sales, fairs, farmers markets, festivals and other community events," points out Yamarie Grullon on ShopKeep.com, "Take a look at your local calendar to see what's scheduled for your area this summer and start looking out for the types of events that your ideal customer would likely attend. Make arrangements to set up a booth, table, or exhibit at the ones that are most likely to help you find more customers."
Take your jewelry on the road with you.
Not only is it a great idea for you to attend events that will provide you with opportunities to meet new customers, you should give those potential new customers opportunities to personally view your products. The best way to do that is to wear your items all summer long! Robin Kramer of Flourish & Thrive Academy actually recommends that you take things one step further by offering your jewelry as free gifts.
"(One) of my favorite things to do when I was the director of sales for a jewelry company was to gift the jewelry I was wearing," she reveals, "When someone complimented me on a piece of jewelry (from my company) I was wearing, I would gift it to them…The company would get a customer for life, the gift recipient would get a piece of jewelry they really wanted and a wonderful story to share, and I got to give some good unexpected love."
Encourage your customers to visit you.
Getting out there and meeting new people is a lot of fun during the summer. But it's important to remember the customers who have supported you in the past. At TK Enterprises Inc., we have mastered the personal invite. Contact us today to learn about how our Event Marketing services can help you throw one of the most successful events this summer!
Please don't hesitate to call us toll-free at 1-877-622-0195. You may also email us at heidi.tke@tomkaufmann.com or fill out the form on our Contact Us page and have someone contact you!