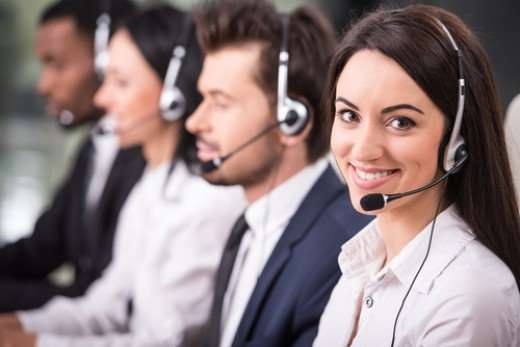 Who Are We?
TK Enterprises Inc. is a sales and marketing company based in Windsor, Ontario, Canada.  The 3 primary services TKE offers are:
Retail Telephone Event Marketing, Appointment Setting, and Sales Training.
We have been in operation   since 1980. TK Enterprises Inc. has made
1 Million calls for jewellery events since 2013.
What is "Telephone Event Marketing"?
Phone calls are made to your existing customers who have made purchases within the last 18 months.  Experienced, enthusiastic and well-trained callers make a personal phone call to invite customers to an in-store event. The caller relays details about the current promotion, including store location and date/time. They speak to customers live and leave voicemail messages with event details.
Why Choose TK Enterprises?
Phone calls are highly effective at delivering the message of the event to the customer due to the fact that callers will either speak directly with the customer or they will leave an enthusiastic voicemail.  Unlike most other forms of marketing, voicemail is almost always "listened to" before deleted, resulting in a very high penetration of message delivery.
How does it work?
Customer Lists are generated by the store
Approved scripts are tailored to each store
Calls will show a local phone number and your store name on the call display
Calls are made within 2 weeks prior to event start date – up to 2500 calls completed within 5 days of the event, 2501+ within 10 days
Post event results submitted for Sales vs Calls reporting
 What are some of the key features of this service?
Quality control through call monitoring
Detailed results for accountability and transparency
Recorded calls where applicable
In depth reporting for retailers to update their database and take action on items
FREE Return on Investment Analysis reports available
At TK Enterprises Inc., we have a lot of experience working with North American jewelers and helping them to host in-store events that showcase their excellent customer service practices. Let's put our knowledgeable team of phone agents to work for you!
For more information about our Event Marketing services, please don't hesitate to call us toll-free at 1-877-622-0195. You may also email us at heidi.tke@tomkaufmann.com.