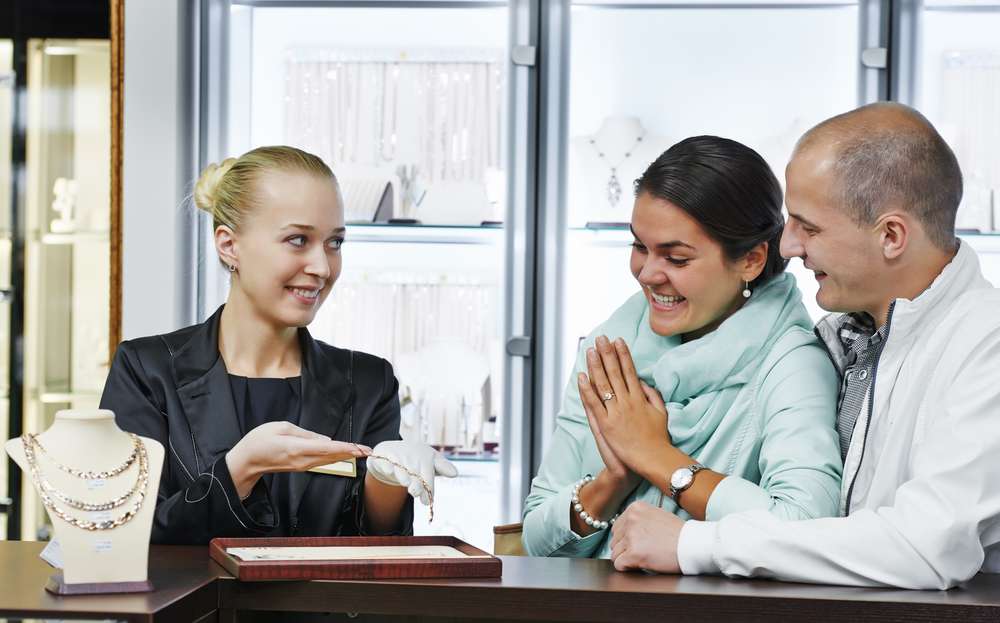 There are tons of ways to promote your jewelry business. And unless you're losing money in the process, there isn't a particularly wrong way to advertise your brand. Okay, maybe there are some no-no's out there (spam, for example, is not recommended). But, for the most part, a sound marketing strategy is bound to bring some new customers your way. Or is it?
In 2018, many creative marketing strategies exist. However, we'd argue that there is none better than the genuinely pleasant interactions your staff has with its customers. Happy customers make for excellent marketers. If your team is putting concerted efforts into ensuring that all customer experiences at your place of business are stellar, word is definitely bound to spread. And there's simply no better type of promotion than word-of-mouth promotion!
Never underestimate the power of the first impression.
It all starts with the first interaction you have with someone who either calls or visits your jewelry store. If that person genuinely enjoys being there because of how you made him/her feel, you've likely made yourself a loyal supporter. More important than your products is the experience your store gave its visitor. This is especially true when a new customer calls your store for help. That phone call becomes a "make or break" situation.
"A customer who contacts customer support about their first order is just as important as a customer who contacts customer service about their tenth order," says Steven MacDonald on SuperOffice.com, "Treat each customer with respect and take appropriate action. A happy customer is likely to tell at least three friends about a positive experience and great customer service leads to increased sales."
Feedback is your greatest ally.
Who better than your customers to tell you how to improve your customer service practices? Never take feedback lightly. Constructive criticism can go a long way in improving your brand's reputation. Quickly implementing changes based on customer feedback will show that you respect your customers and care about what they have to say.
"Yesterday's customer feedback can be tomorrow's golden ticket to success—with the right approach," says John Oechsle on CustomerThink.com, "If numerous complaints were lodged about high prices, for example, a small business would be wise to consider marking items down. And if customers were inquiring about a product your store didn't yet carry, consider taking steps to meet that demand."
Let's call your customers!
At TK Enterprises Inc., we work with jewelry stores across North America and have a customer-first mentality. In the past five years, we have made over a million calls for our clients and have proven that excellent customer service breeds long-term loyalty. With the help of our one-of-a-kind Event Marketing services, jewelry store owners are able to politely and professionally offer exclusive invites to upcoming in-store events.
Is there are a better way to show a customer you care than to offer a personal invite to a special event? For more information about our Event Marketing services, please don't hesitate to call us toll-free at 1-877-622-0195. You may also email us at heidi.tke@tomkaufmann.com or fill out the form on our Contact Us page and have someone contact you!