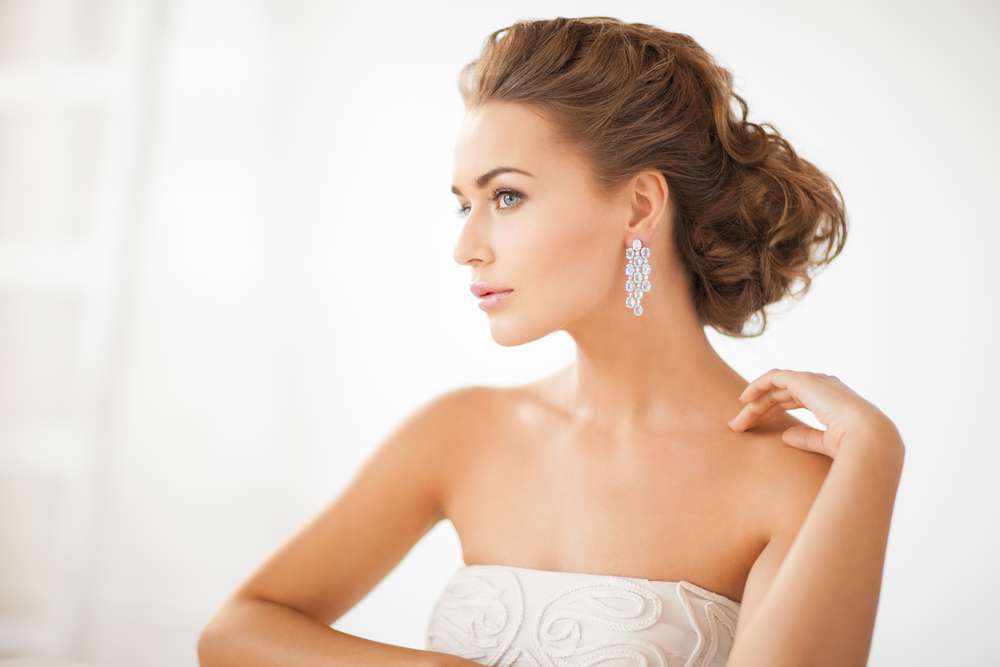 With the spring season officially set to begin in less than a month, the jewelry industry is about to embark on one of its most celebrated times of the year: wedding season! It's no surprise that a large number of couples choose to get married during the warmer months of the year. Between the ability to take pictures by the lake or even have the ceremonies conducted outdoors, the spring and summer months provide many perfect days for weddings.
Jewelry store owners all across North America know to get prepared. Wedding dresses certainly aren't the only things that brides need to secure before their big days. Beautiful pieces of jewelry to compliment said dresses are often deemed as just as important.
Are you ready for the soon-to-be-here wedding season? Here are four ways to boost your bridal jewelry sales this spring:
1. Allow brides to try your pieces on with their dresses.
We've all heard of Say Yes To The Dress. The television show has helped to make the argument that there's no better way for a future bride to choose the perfect dress than to do so with the help of her friends and family. Why not take the same approach to helping her select her wedding day jewelry?
"If you're not showing her accessories when the dress is on, you are missing out – big time," insists Rich Albanese of Giavan, "One sales technique we hear again and again is bringing the jewelry and headpieces out to her on a velvet pad when she has the dress on. In the bridal business, this might be the easiest money you'll ever make."
2. Get the bridal party in on the action.
Keep in mind that the bride won't be the only one looking for jewelry to wear on her big day. Get her bridesmaids involved by suggesting pieces that they call can wear. "More than 60 percent of brides buy jewelry for their bridesmaids—earrings, pendants, etc.—and spend an average of $73 each," informs Sean Enright of JCK.
3. Share in the excitement.
It's important for you to get just as excited about the wedding as the bride and her best friends. Become one of them! Share in their joy. Get excited! Have fun! This will endear you to your already-elated customers and encourage them to strongly consider your suggestions.
"Compared to selling dresses, accessories are easy," believes Albanese, "Some brides will price shop everything they touch but if you have the right jewelry, you'll be amazed how many customers see it, love it and buy it right away. The earlier you get them in accessories, the more they'll spend because compared to everything else in the wedding, this is pocket change. It's a clean sale that can add significantly to your bottom line – so enjoy it!"
4. Invite brides-to-be to your store.
It's definitely a good time of year to host an in-store event that caters to the needs of soon-to-be-brides. Contact the TK Enterprises Inc. team to learn about how our one-of-a-kind Event Marketing services can help with the invitations. Our experienced team of phone agents has a history of growing the success of jewelry stores across North America by offering exclusive invites to such events to their customers.
Please don't hesitate to call us toll-free at 1-877-622-0195. You may also email us at heidi.tke@tomkaufmann.com or fill out the form on our Contact Us page and have someone contact you!